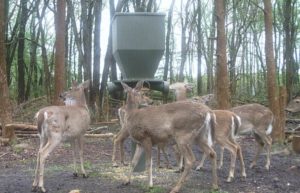 MDWFP has announced a change in supplemental feeding rules. The club will abide by the State rules regarding supplemental feeding.
Feeders may be located within ANY distance from a stand.
Feeders CAN NOT be located within 100 yards of a border or property line.
Feeders must be above ground. No dumping feed on ground
Supplemental feeding is PROHIBITED from 1 March to the end of Turkey season.
Look in the links section for the link to the supplemental feeding regulation.